Your Local Drainage Experts
We'll Diagnose your Drainage Issues with our CCTV Drainage Surveys
Got a problem with blockages, overflows or floods? With 50 years of experience under our belt, free call-outs 24/7 and fixed prices - we'll get you back on track.
24 Hour Emergency

1 Hour Response

95% of Drain Issues Solved Same Day

5 Star Rated
Free, Fast, 24hr Call-Out.
All Credit Cards Accepted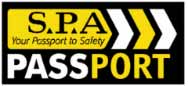 CCTV Drainage Surveys at an Affordable Price
If your drains are causing significant issues to your property with odors, flooding, builds up then the most cost-effective way is to book a CCTV drain inspection. We can get your property the same day, send a CCTV drain survey camera into your system to effectively diagnose the blockage or damage done to your pipes or drains.
Once we've done this quick hassle-free survey, we can then compile a CCTV report diagnosing your drain blockage, cause, and location. We can then effectively advise you on the best solutions for fixing your drain issue.
Using the latest equipment and offering a 24-hour callout, our team of experts can properly diagnose and clear your drain issue today with our cctv survey. So, don't hesitate to call us on 800 677 1321.
We don't charge VAT

Our response time is 1 hour

We work 24/7

95% of drain issues fixed same day

Free no-obligation quote

Professionally cleared
For a free quotation and the best solution to your blockage, call our expert team today on: 0800 677 1321. 
24/7 Emergency Callout
When disaster strikes, you can count on us to get the job done quickly and effectively.
Sometimes your drainage or plumbing emergency can't wait until the morning. We offer a quick call-out 24 hour service.
Simple 4 Step Process
Booking Local Drainage Solutions to fix your drainage or plumbing issues it's very simple.
Contact us by calling, emailing or submitting a form. 24/7.
A qualified technician will attempt to be with you within 1 hour, no callout charge.
You'll get a fixed price, no obligation quote straight away.
LDS will attempt to solve your issue same day with a 10 year guarantee.
Why Choose Local Drainage Solutions?
Jan was great, polite and informative with a great depth of knowledge. Gave a quote on e-mail after I had explained the problem. Price was half what a big national firm had quoted. Job done quickly and I was able to see the repair on camera. Just how a job should be done. Well done Jan! Highly recommended.
Andrew Beesley
Jan answered the phone politely and professionally. Promised to be here in an hour. He was here in 48 minutes. Looked at the problem, suggested a solution, made an offer (which was accepted), and did the job in less than 10 minutes. Excellent service, and a lovely chap. Thoroughly recommended. He runs a 365/24/7 operation.
Phil Gooda
Jan is incredible – he not only unblocked our outside drain (which has been giving me nightmares!), he gave us great advice on how best to maintain our property and solutions for our cracked walls. I am a very, very happy customer. Thank you Jan!
Grace Mahony
Why Choose Local Drainage Solutions?
LDS was founded two years ago with the aim of providing much-needed high quality, affordable drainage services to the local community.
Since then, LDS has grown into one of the South East's go-to drainage companies and is highly regarded in the industry. With a focus on providing innovative, cost-effective solutions and a first-class service, we're able to solve any of your drainage problems.
Prompt Emergency Responses
Our emergency drain repair phone lines are open 24/7 and we aim to respond within an hour of receiving any emergency call. We'll work to solve any problem as quickly and efficiently as possible, with 95% of problems resolved on the same day.
We offer free call-outs and repair estimates free of charge, so you won't be left with nasty surprises once the job is done.
Submit a form and we'll get back to you ASAP
Contact Info
0800 677 1321
[email protected]
We're available 24/7 - 365
10 Years Warranty
Our Work Comes With A 10 Year Warranty. Available For Existing Repairs, Patch Lining & Excavations.