Your Local Drainage Experts
Your Local Drainage Experts. Call Today - 0800 677 1321
Got a problem with blockages, overflows or floods? With 50 years of experience under our belt, free call-outs 24/7 and fixed prices - we'll get you back on track.
24 Hour Emergency

1 Hour Response

95% of Drain Issues Solved Same Day

5 Star Rated
Free, Fast, 24hr Call-Out.
All Credit Cards Accepted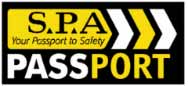 Blocked Drains
Blocked drains are unpleasant, and can cost you a lot of money and time if the issues aren't addressed straight away. Aside from the pungent smells and poor drainage that comes with blocked drains, it can also pose a health hazard due to the amount of toxic waste that is often found within a blockage. If you can't unblock it yourself, then you will need professional guidance and an unblocking service that you can rely on!
We offer complete peace of mind with fixed-price quotations, with a free "look and see" using our CCTV equipment so you can understand exactly what's going on. 
Below we've highlighted some signs to look out for, as well as details on how our services work. 
Why is it important to get this issue fixed?
Blocked drains are more common than you think, whether it's a small build-up in a commercial space or something more serious that can affect your quality of life. When a blocked drain isn't looked into, or your drains aren't serviced regularly – you could be allowing toxic bacteria, foul smells and dangerous waste into your home. 
Are you experiencing these symptoms? 
Unpleasant odours coming from your drain

Unpleasant odours coming from your sink, shower and toilet

Issues with water draining from the toilet, sink, or shower

Gurgling noises

Raised water levels
We've dealt with the above symptoms countless times with varying severities. We can, however, give you peace of mind that we can sort them for you and get your water flowing again. 
Common causes of blocked drains
Tree roots

Hygiene products such as sanitary towels, tampons, cotton buds, cotton rounds and sheet facial masks

Hair

Oils and fats from cooking

Coffee grounds

Food, particularly fatty foods

Plastic 

Nature (leaves, dead animals, twigs and moss)
Why choose us? 
Unlike other businesses, we handle issues like this 24/7, 365 days a year. Not only do we address any blockage issues, but we advise you on how to avoid something like this happening again. We work hard to get a technician to you in less than 90 minutes, and we operate quickly to eliminate any issues you may have. 
We offer a fair and reasonable market rate, without any hidden callout fees or additional charges that you aren't aware of. 
By choosing Local Drainage Solutions, we can guarantee the following:
Experienced, well-trained engineers

24/7 availability for all of your problems

Specially dedicated support

Your peace of mind

Friendly and reliable team members
24/7 Emergency Callout
When disaster strikes, you can count on us to get the job done quickly and effectively.
Sometimes your drainage or plumbing emergency can't wait until the morning. We offer a quick call-out 24 hour service.
Simple 4 Step Process
Booking Local Drainage Solutions to fix your drainage or plumbing issues it's very simple.
Contact us by calling, emailing or submitting a form. 24/7.
A qualified technician will attempt to be with you within 1 hour, no callout charge.
You'll get a fixed price, no obligation quote straight away.
LDS will attempt to solve your issue same day with a 10 year guarantee.
Why Choose Local Drainage Solutions?
Jan was great, polite and informative with a great depth of knowledge. Gave a quote on e-mail after I had explained the problem. Price was half what a big national firm had quoted. Job done quickly and I was able to see the repair on camera. Just how a job should be done. Well done Jan! Highly recommended.
Andrew Beesley
Jan answered the phone politely and professionally. Promised to be here in an hour. He was here in 48 minutes. Looked at the problem, suggested a solution, made an offer (which was accepted), and did the job in less than 10 minutes. Excellent service, and a lovely chap. Thoroughly recommended. He runs a 365/24/7 operation.
Phil Gooda
Jan is incredible – he not only unblocked our outside drain (which has been giving me nightmares!), he gave us great advice on how best to maintain our property and solutions for our cracked walls. I am a very, very happy customer. Thank you Jan!
Grace Mahony
Why Choose Local Drainage Solutions?
LDS was founded two years ago with the aim of providing much-needed high quality, affordable drainage services to the local community.
Since then, LDS has grown into one of the South East's go-to drainage companies and is highly regarded in the industry. With a focus on providing innovative, cost-effective solutions and a first-class service, we're able to solve any of your drainage problems.
Prompt Emergency Responses
Our emergency drain repair phone lines are open 24/7 and we aim to respond within an hour of receiving any emergency call. We'll work to solve any problem as quickly and efficiently as possible, with 95% of problems resolved on the same day.
We offer free call-outs and repair estimates free of charge, so you won't be left with nasty surprises once the job is done.
Submit a form and we'll get back to you ASAP
Contact Info
0800 677 1321
[email protected]
We're available 24/7 - 365
10 Years Warranty
Our Work Comes With A 10 Year Warranty. Available For Existing Repairs, Patch Lining & Excavations.